Equiball
Regular price
Sale price
$44.00 USD
Unit price
per
Sale
Sold out
The Ultimate Equine Massage Ball
New Compact Carry Case

User Guide Included
 3 in 1 Equine Massage Tool - Massage, Cryotherapy and Heat Therapy.
 Relieve Muscle Tension, Increase Mobility, Enhance Recovery, Reduce Risk of Injuries
 Treatment Anywhere - Take with you anywhere with its portable carry case.
 Easy Use - Designed to be able to be used by anyone.
Share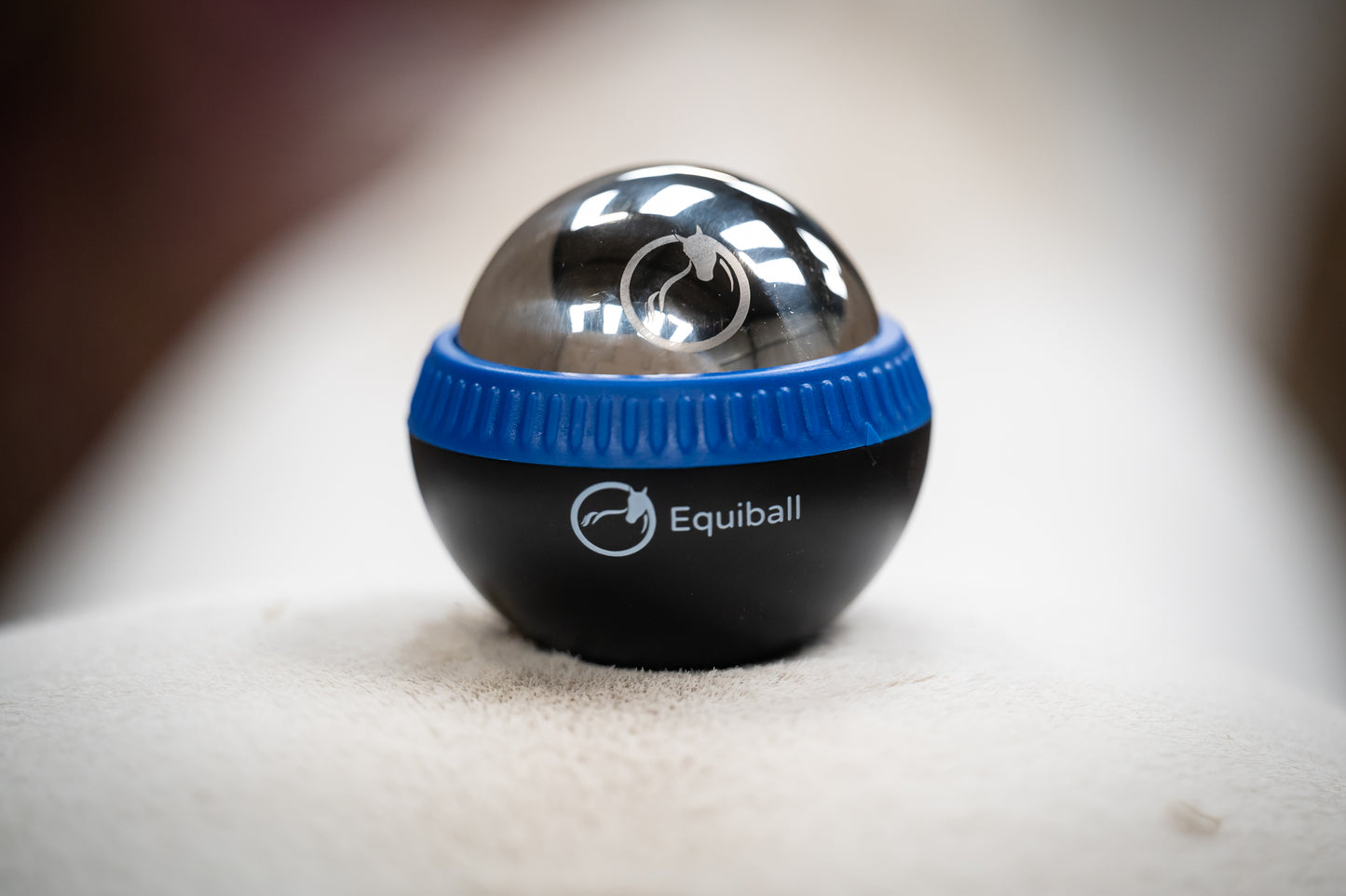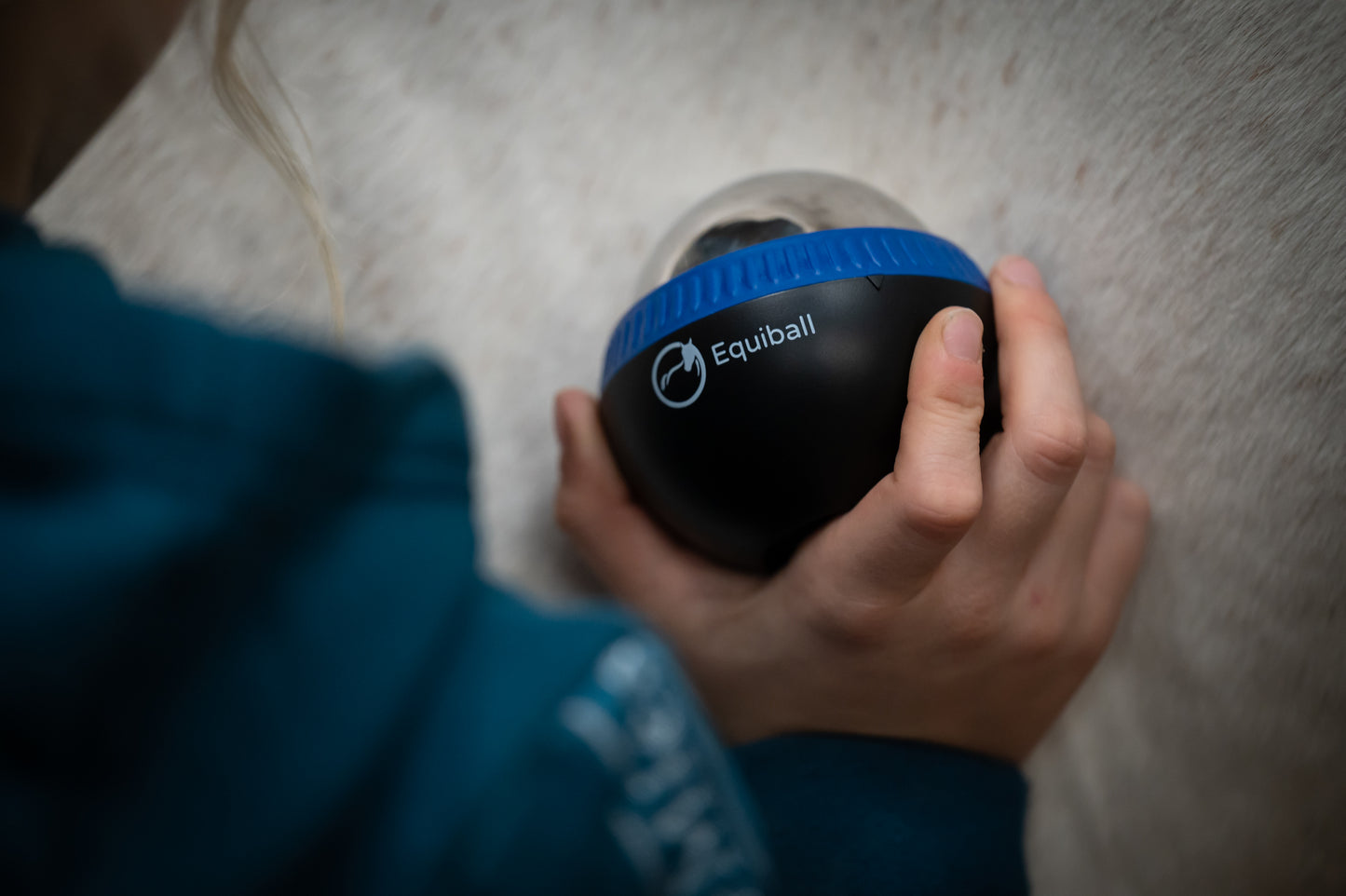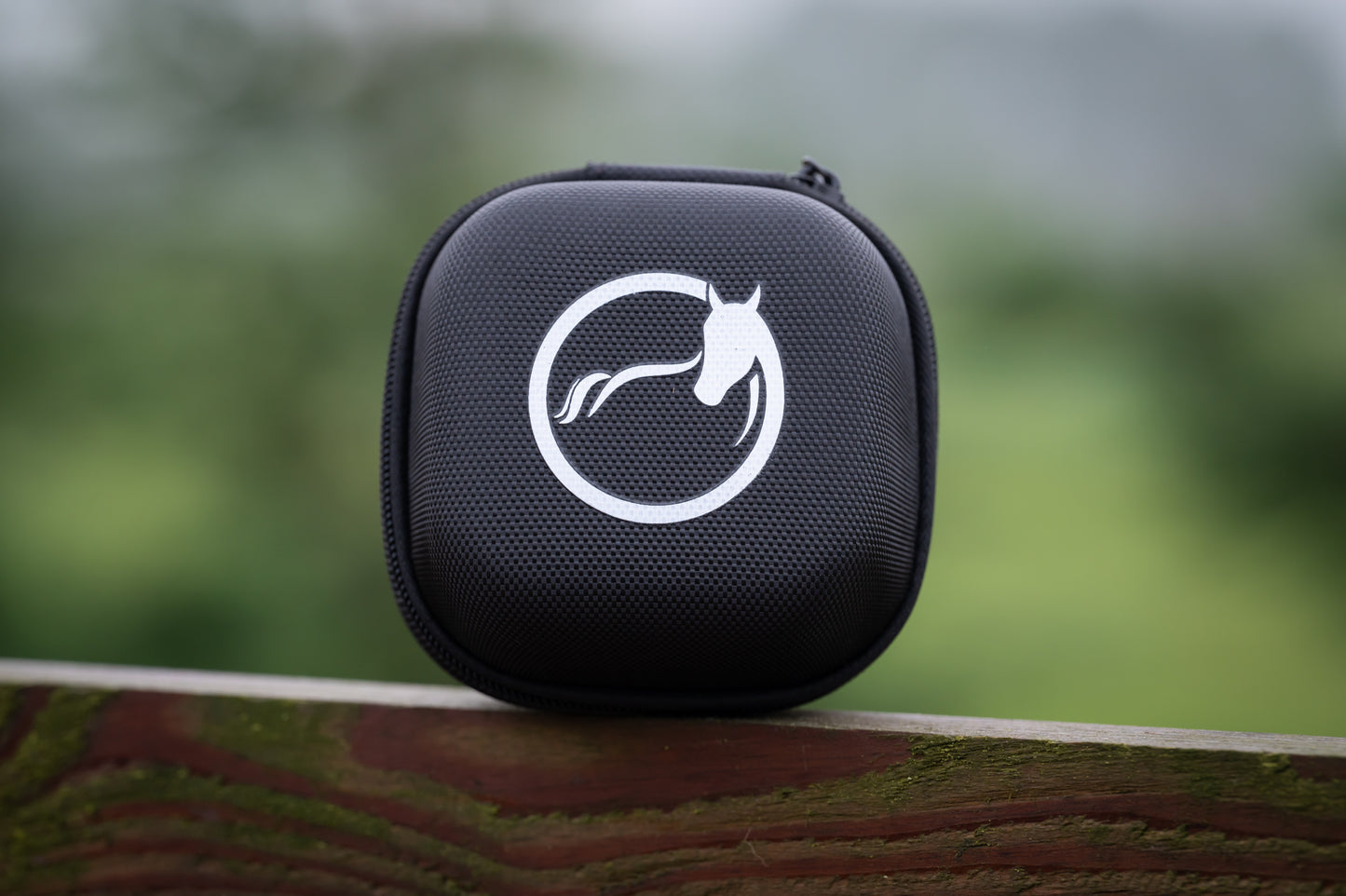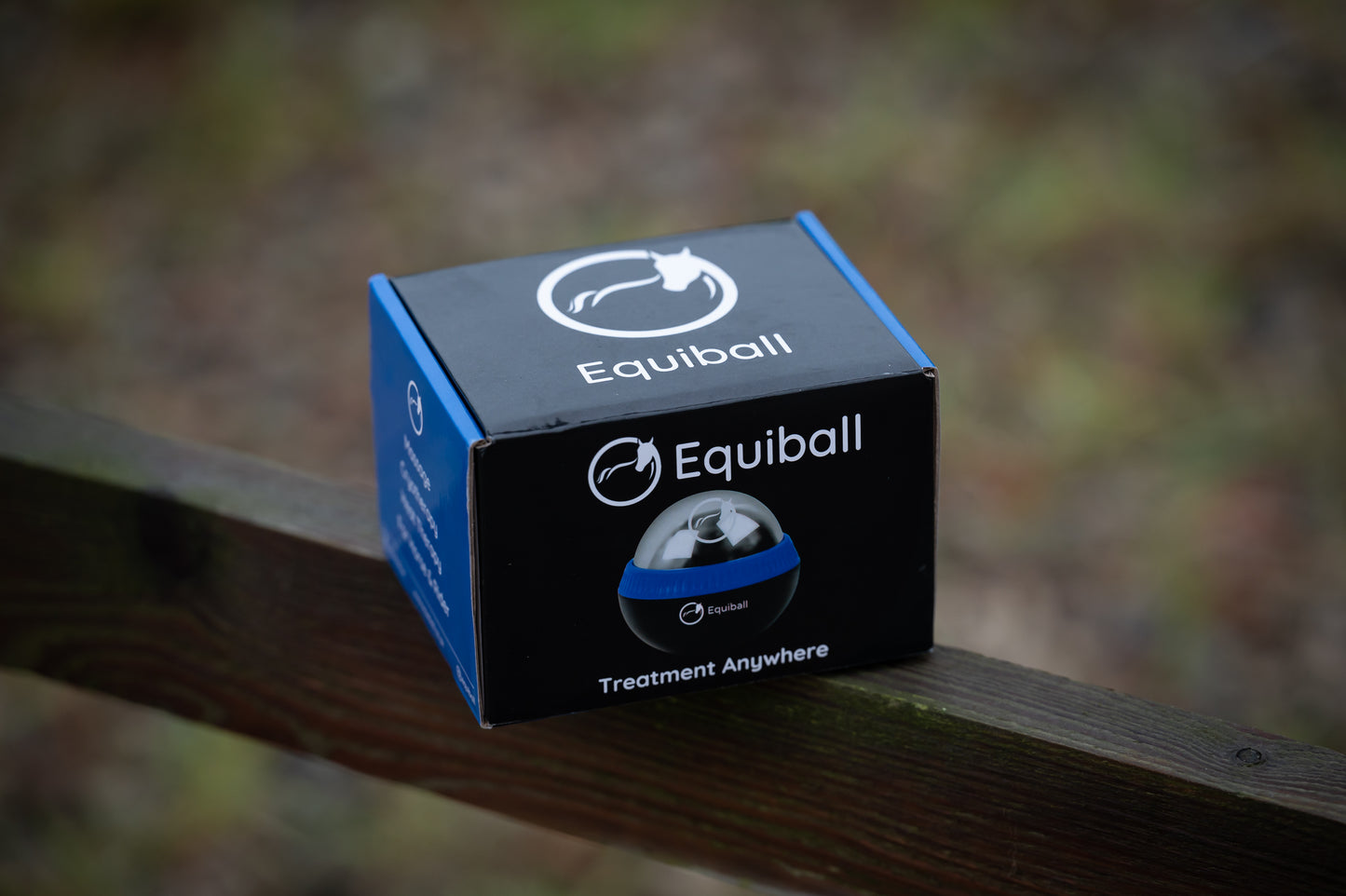 360° Massage

360° ball movement for treatment of all areas

Cryotherapy

Equiball will stay cold for up to 5 hours

Heat Treatment

Equiball will stay warm for up to 1 hour

Carry Case

Robust portable carry case to keep the ball colder or hotter for longer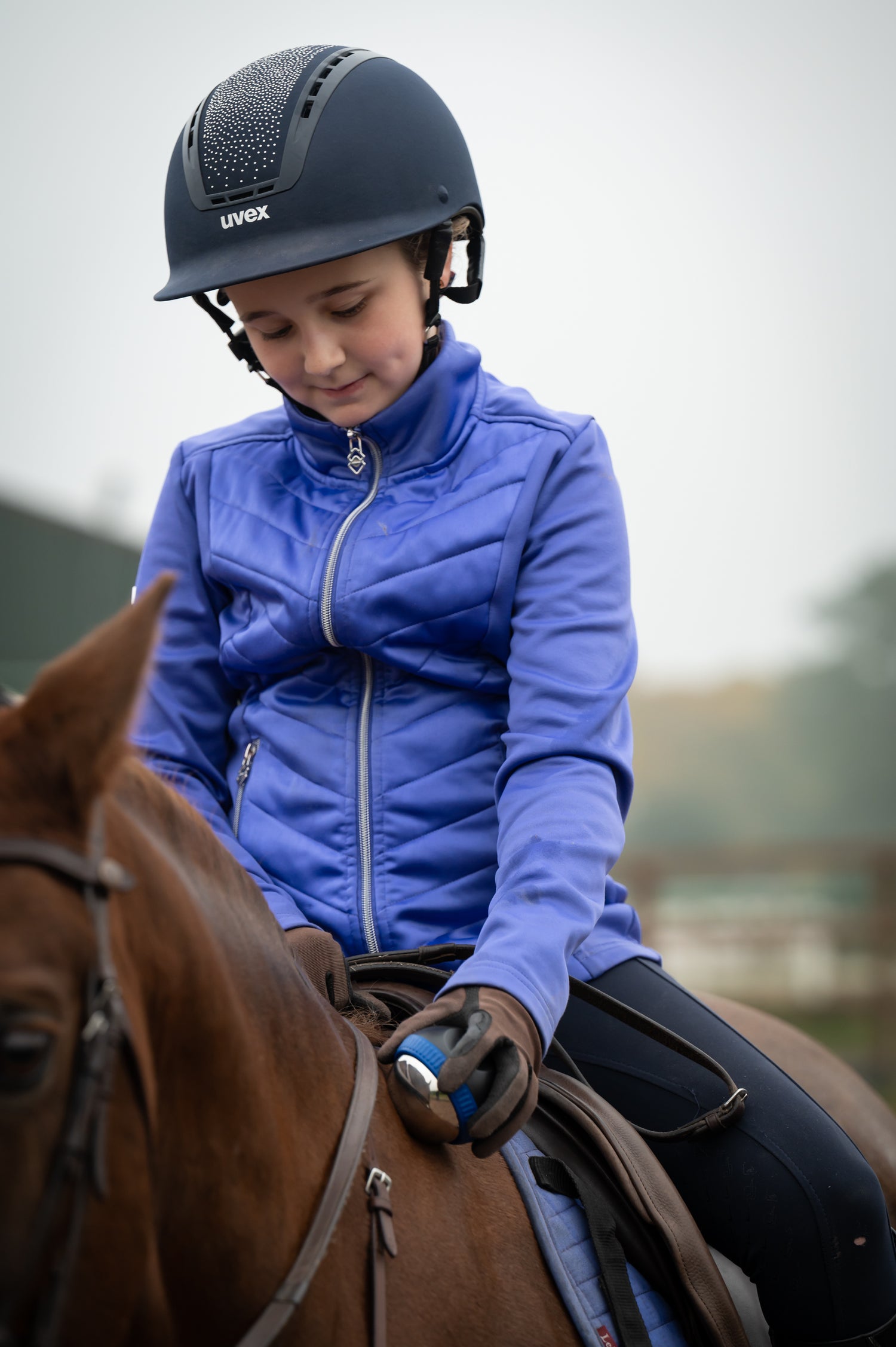 Treatment Anywhere
Equiball has been designed for you to be able to provide your horse with treatment anywhere.
Massage, Cryotherapy, Heat Treatment
You are able to make the ball cold or hot, place it into its transportation case and take it with you to your horses location or with you on showing or competition days.
Mulit Purpose Usage
The Equiball has been developed to have 360° ball movement to be able to target different muscles groups and areas of the body with massage therapy.
Inside the ball is contains cooling gel which when placed in the freezer will stay cold for up to 6 hours. This will enable you to be able to treat inflammation, swelling, laminitis and other injuries that require cold therapy.
The Equiball can also be used for heat therapy , by placing the ball in hot water it can be used for heat therapy for up to an hour to help with joint and muscle stiffness.
As the ball is removable from its casing it is very easy to wash and keep clean.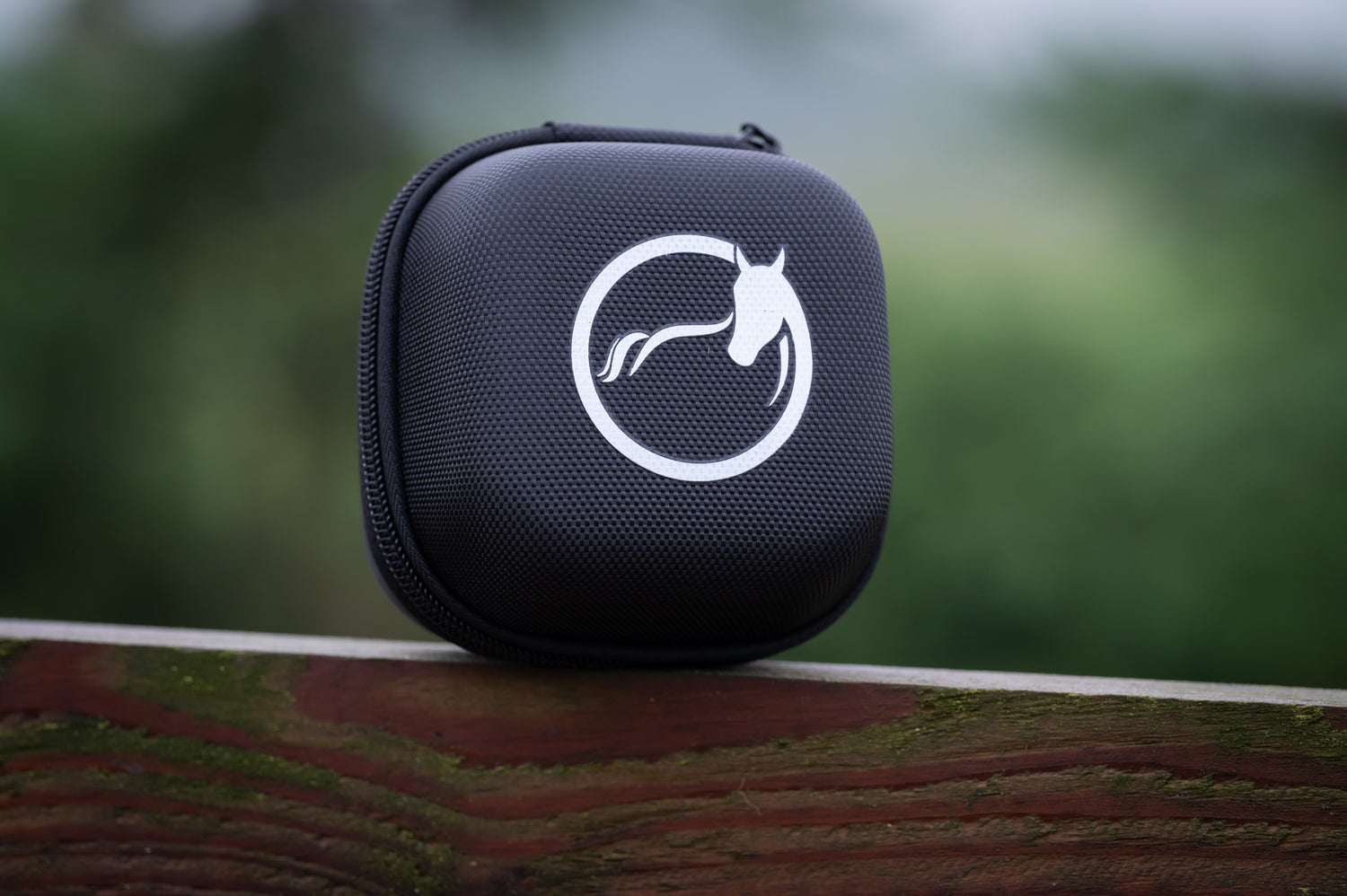 Robust Carry Case
Transport your Equiball with you to wherever you are going.
The Equiballs robust carry case will not only procect the ball but will also keep it colder/warmer for longer.
Massage

Massage relieves tension in the muscles and increase
flexibility in joints.

Keeping your horses muscles relaxed will help reduce chances
of injury.

Massaging your horse will help to reduce stress levels.

Massage encourages muscle repair, swelling and fluid reduction,
and healing after injury or illness.

Massage therapy warms up the muscles and helps improve blood
flow through the body, helping to speed up recovery.

Heat Therapy

Heat therapy works by improving circulation and blood flow
to a particular area due to increased temperature.

Increasing the temperature of the affected area can relieve
pain, increase muscle flexibility, and promote better blood flow.

Heat therapy can relax and release tension in tight muscles
and fascia and help to heal damaged tissue.

With increased oxygenated blood flow to an area through heat
therapy this provides an enhanced recovery rate.

Cryotherapy

Cryotherapy also known as cold therapy reduces blood flow to
an injured area.  

This slows the rate of inflammation and reduces the risk of
swelling and tissue damage. 

Cryotherapy can also be used to numb sore or tired muscles acting as a local anaesthetic
and slows down the pain messages being transmitted to the brain via the nerves.

Cryotherapy will reduce inflammation and speed up the healing
process for you or your horse.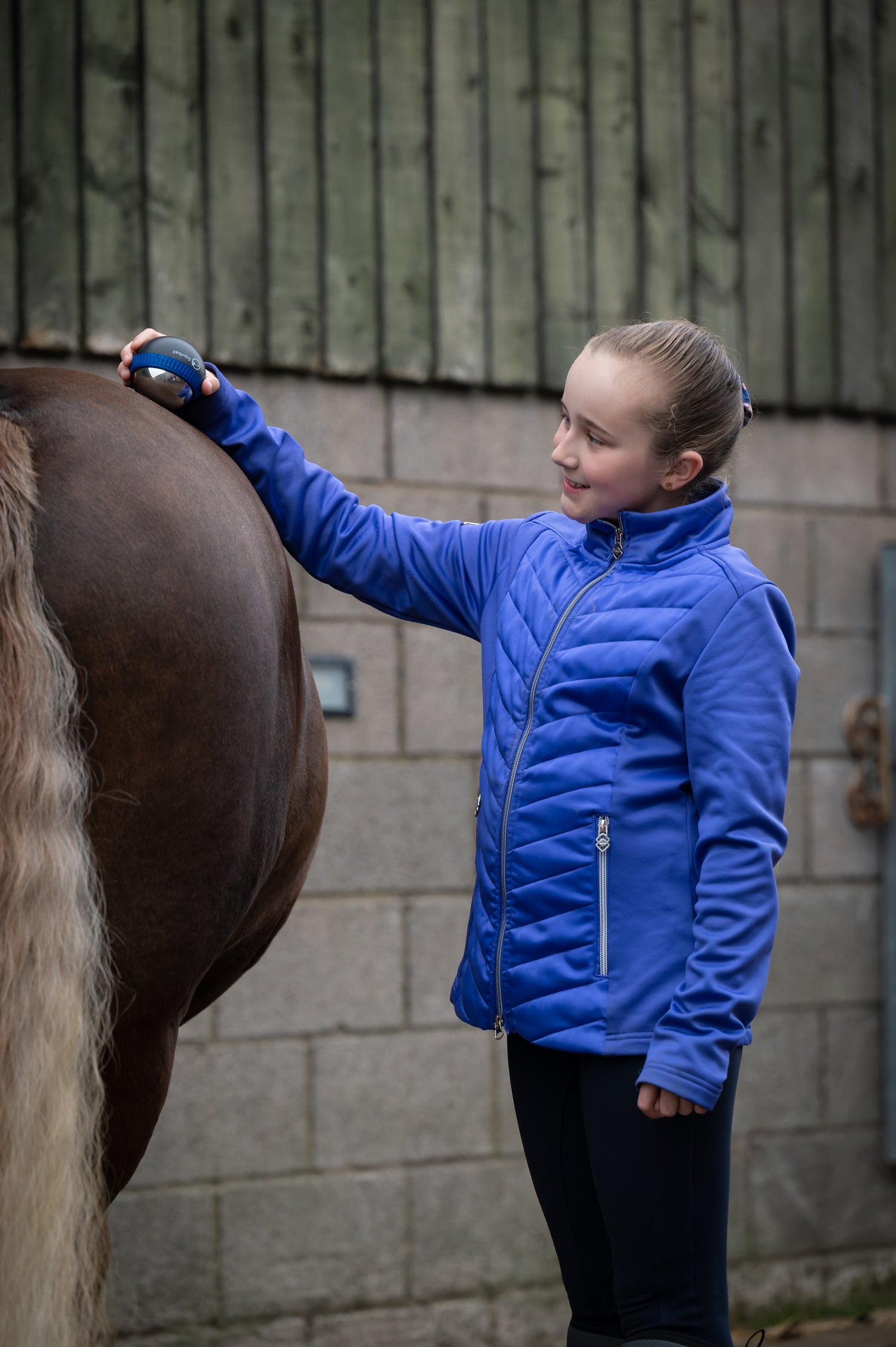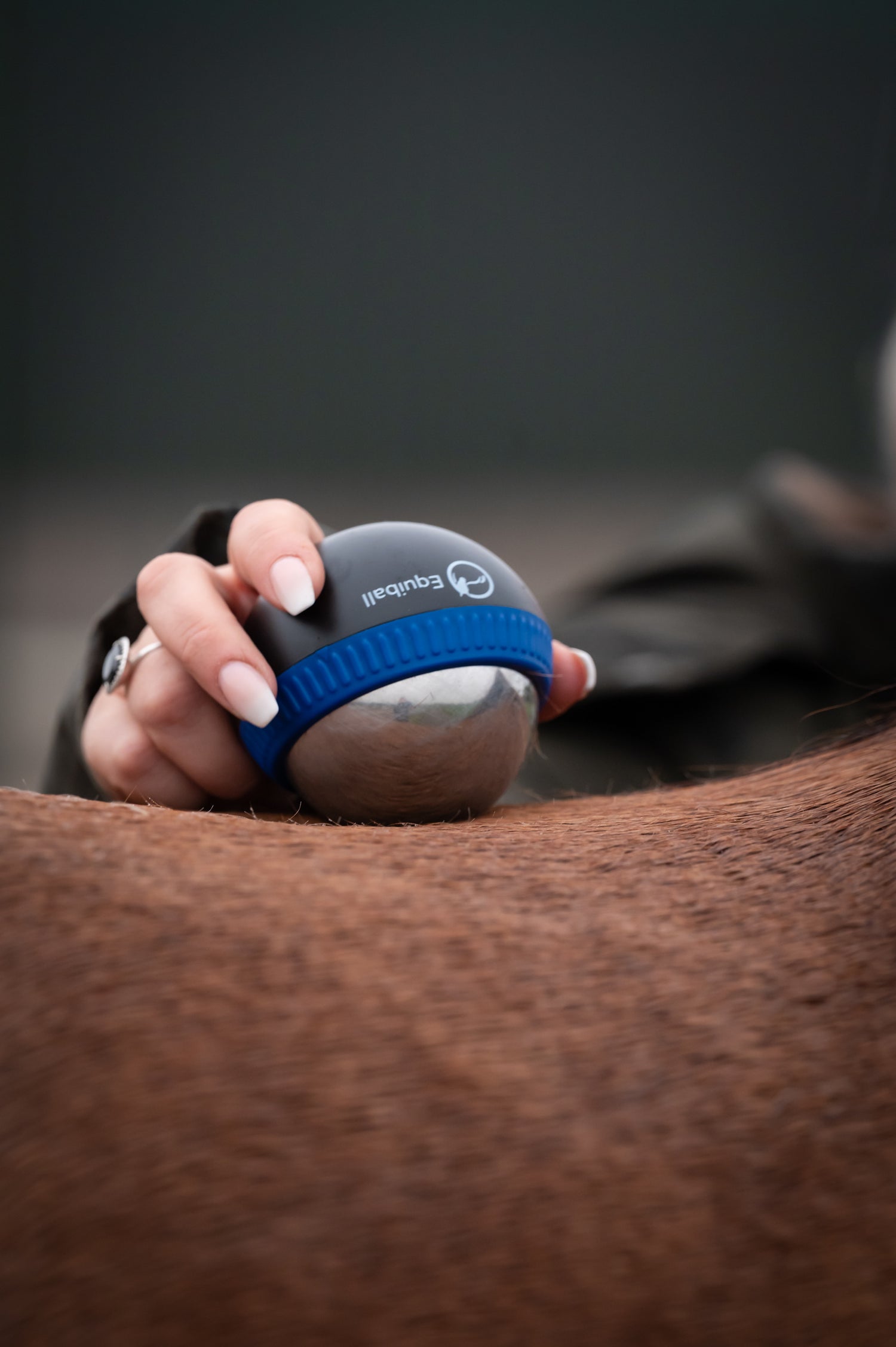 Simple and effective!
The equiball is a perfect addition to my massage business, helping me to provide heat therapy and cryotherapy as needed to clients, as well as being able to use it on myself after a long day at work!
Very round ;-)
My dressage horse works very hard. I regularly massage his back and neck with arnica gels and combining this with the Equiball either hot or cold sends him straight to lala land. I think he really enjoys it. It allows me to rub the gel
In really deep and is also a lot less tiring for my hands so he gets a longer massage !
AMAZING!!
Honestly such an amazing product, I got given one by my physio for my horses and they love ever session provided (which is a lot 🤣). I love it so much and it has been super useful for the muscles my horses are struggling with. I love it. !! ❤❤
Equiball - ideal for releasing my dressage horses tight pole:neck
My horse Twoie is quite sensitive to any massage equipment with a noise or vibration but loves the spiky ball our physio uses on him for his neck/shoulder, so when I saw equiball I was keen to give it a try and im incredibly pleased with the results (and so is Twoie!), we train together 4 times a week and I use it at the end of training when his muscles are warmed up particularly in his neck/pole as he works a lot in contact for me and you can visibly see he enjoys the release it gives. It is easy to carry in my kit to competitions or rallys and comes in a really handy box. I have leant to others at the yard to try and all have been impressed. I would highly recommend and such a good price. Very happy with our purchase
Absolutely love it!
As an equine massage therapist, I am always looking for useful tools to help me and my clients - and all the horses I have used this on so far have loved it! Its a great way to introduce horses to the feeling of massage, and creates even pressure making it useful for sore areas and tension. The ability to heat or cool for temperature therapies is an added bonus in my opinion, as even at room temperature its a great tool!
FAQs
How do I make the Equiball cold?

The Equiball (removed from the casing) can be placed into the fridge or freezer depending on level of cryotherapy required. We recommend for 2+ hours.

The ball can also be placed into cold water if a fridge or freezer are not available.
How do I heat up the Equiball?

The Equiball (removed from its casing) can be placed into hot water via a kettle or hot tap for 5-10 minutes to make it warm and then returned into its casing.

Please ensure you dont overheat the ball and test on your own skin before using on your horse.
How do I clean the Equiball?

Remove the ball from the casing and wash in warm soapy water.